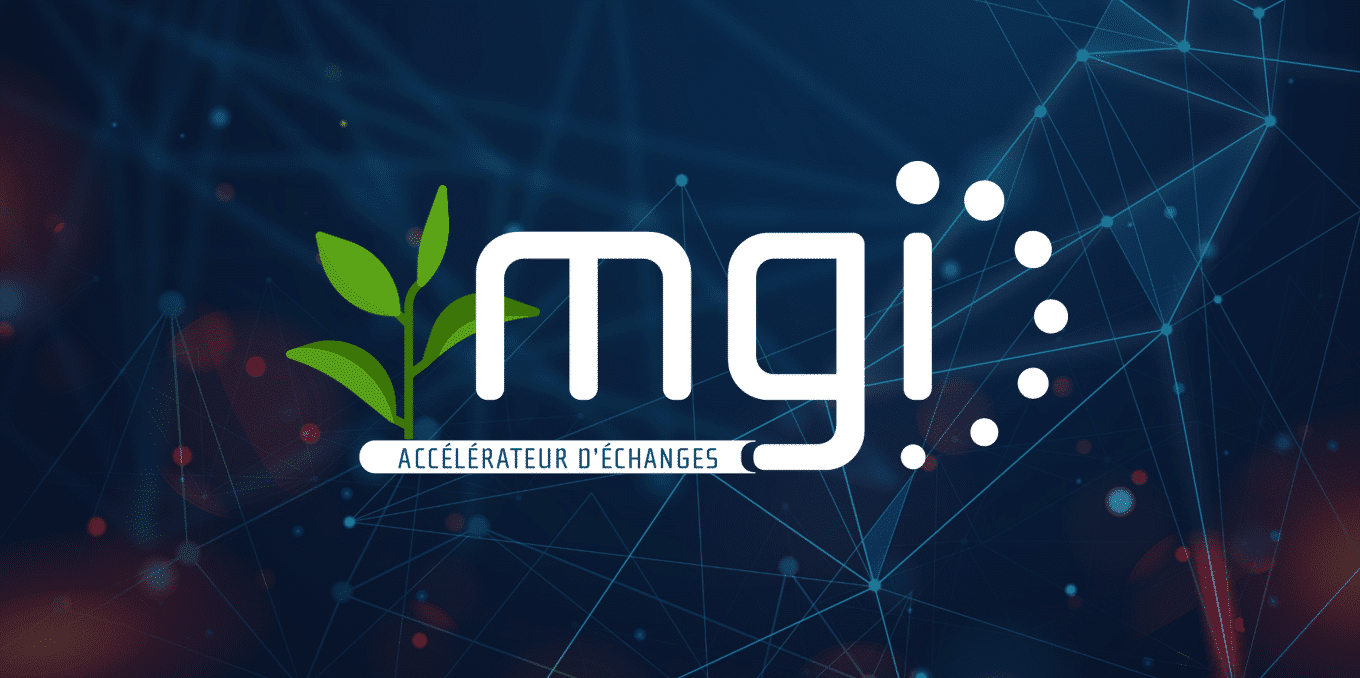 By Christophe Reynaud, Innovation Manager at MGI
Digital technologies serving the ecological transition
On 3 December 2019, during the Assises de la Mer conference in Montpellier, French Prime Minister Édouard Philippe set out France's vision for the maritime sector. We feel more than ever the need to preserve our oceans and take virtuous environmental action. The French Interministerial Committee for the Sea (CIMer) is a government decision-making tool for affairs relating to the sea and oceans.  For this third CIMer, Édouard Philippe presented the 2019 programme, which included the implementation of an ecolabel for logistics flows to keep up with rapid transformations in the port and logistics sector.
In this context, MGI has incorporated the ambitions of this new national port strategy into its projects and tools.
As a community-oriented company recognised in the digital port and public-private partnership ecosystem, MGI is proactively and naturally involved in the "Sustainable Port" movement, offering its skills to French logistics professionals from the public and private sector.
MGI has therefore chosen to work in partnership with key players and the competent ministries to develop a certification or ecolabel model that can guarantee that every link in the supply chain is using green modes of transport.
The ecological transition requires us all to reconfigure our processes. It means creating new management tools that can measure the ecological impact of logistics and take the environment more into account in operational practices.
Assessing the environmental impact of logistics
That is why the authorities that coordinate strategies for the French logistics sector felt that an ecolabel was needed. The system would require companies to assess the environmental impact of their business. In order to work, it needs to easily integrate into their processes, and the reliability of declared data needs to be guaranteed. The capacity of companies in the supply chain to collect data and certify its accuracy will become a fundamental quality of their information systems. However, in highly international supply chains, data collection involves several different organisations, cultures and professions on a number of different levels, making it complex, expensive, and unreliable.
The decisive role of Ci5
In this context, the Ci5 Cargo Community System has an important role to play in in the future development of an ecolabel. Its collaborative nature means that it already collects data from various supply chain players. What's more, the data is certified through a series of checks, which companies and administrations, especially port authorities and customs officials, all contribute to.
In addition to a collective approach, Ci5's service-oriented architecture means it can gather and transfer data from and to all types of sources, including standard information systems or means of transport (ship, truck, train, barge), equipment (containers, trailers) or even infrastructure through Cooperative Intelligent Transport Systems (C-ITS). This would increase the quantity and quality of available data, and provide more accurate assessments.
This architecture facilitates the transparent and easy integration of new technological building blocks (artificial intelligence, blockchain or big data) and makes it possible to use solutions dedicated to calculating energy spending and consumption.
MGI has been working on this issue since 2015
MGI saw the value of using available data to assess the environmental impact of its customers' activities years ago. In 2015, MGI and its partner worked on the NOSCIFEL project to develop a service that automatically calculates GHG/CO2 emissions using data supplied by MGI. This information can be supplemented with client data, and is accessible via CCSs or remote platforms. Recently, MGI has been involved in the Green Squadron initiative, a collective of companies and start-ups hosted by the Zebox incubator in Marseille. This collective, which provides digital solutions for assessing energy spending, offers a wide range of sensors for all transport types, along with data sharing using a safe and verified method.
Thanks to Ci5, its expertise and partnerships developed to assess energy spending in the logistics sector, MGI has become a qualified key partner in a well-designed ecolabel project.