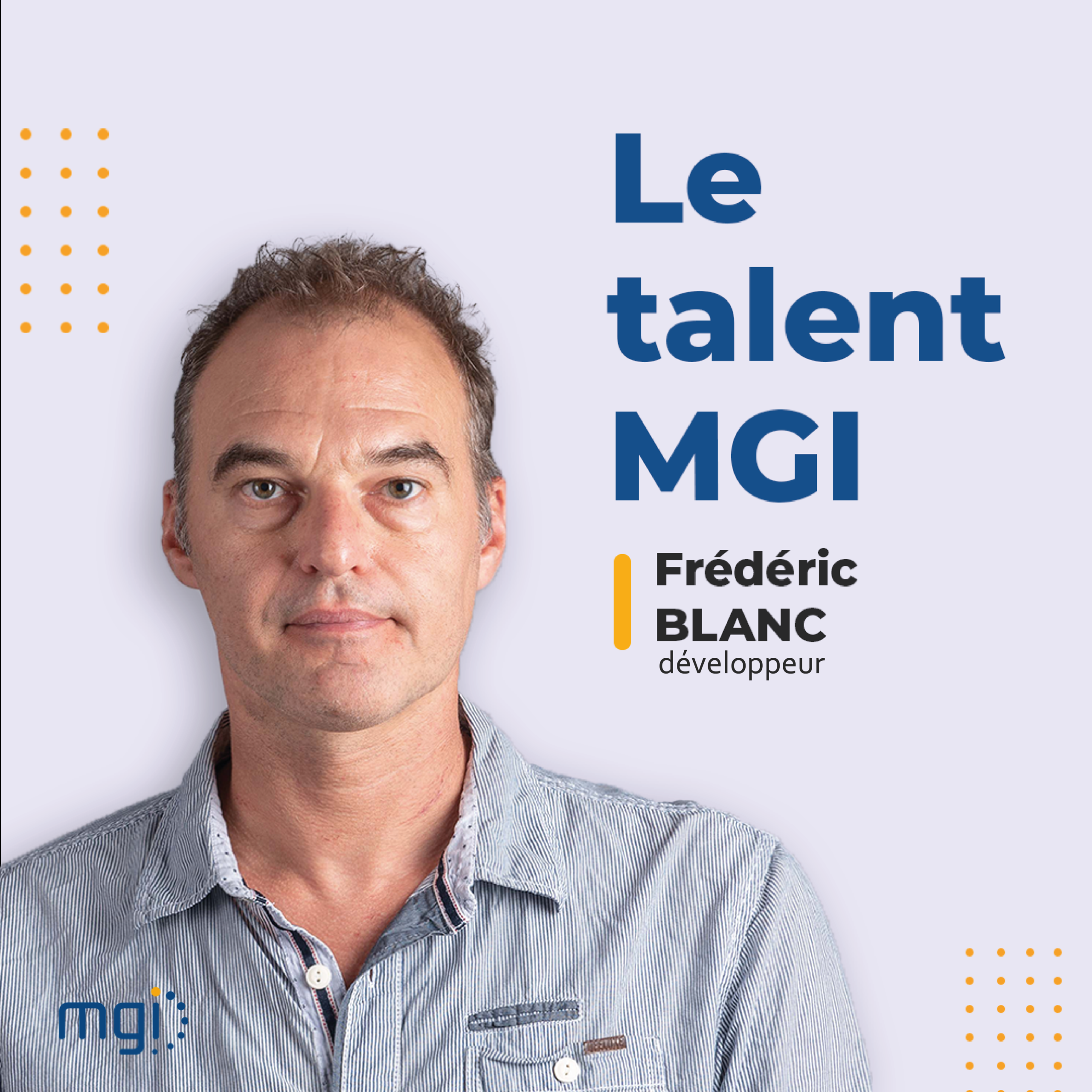 Frédéric Blanc is a developer at MGI and works on the M-customs platform, which facilitates communication with customs systems across Europe. 
A keen interest since his childhood
In 1999, Frédéric obtained an advanced vocational diploma (BTS) in computer science management as an application developer, and then completed a sandwich course to obtain his engineering degree from ECML, in Marseille. "I've been passionate about computers since my childhood. I quickly decided to pursue an education in computer science and systems development. I was lucky to know what I wanted to do from a young age," says Frédéric Blanc.
In 2002, he joined Data Concept, a company that publishes the "WINSPOT" software suite, where he discovered the world of sea freight shipping.  "My job was to create the interfacing between the Data Concept tools and Protis (the 1st version of the CCS developed by MGI). I was also involved in the migration to AP+ in 2005 and the development of our products. I really liked AP+ and was very interested in open-source technologies like JAVA. At the same time, I was taking evening classes at CNAM in Aix-en-Provence to complete my training," says Frédéric. It was.0 during this time that Frédéric had the opportunity to meet Alain Perez, Director of Operations at MGI, and in 2011, decided to apply for his first AP+ job. He joined MGI as an EDI developer and was assigned to the European ICS (Import Control System) customs project. "What I like about MGI is that the company is on a human scale. I've been working here for 11 years now, and with the launch of new customs projects like ICS V2 and M-customs V2, there's always something new around the corner," adds Frédéric.
Life in the day of a developer at MGI
Developers at MGI perform corrective and perfective maintenance on solutions that the product department requests. They have to be familiar with all the latest technologies. 4
During his training as a developer, Frédéric was trained on Oracle (database management system), Angular JS (learning to develop web pages) and BPMN (business process mapping). He will soon receive training on JAVA language updates. Frédéric also provides in-house training on M-customs features.
The origin of M-customs
In 2010, European customs launched the ICS project while MGI created the M-customs project. This system enables declarants to easily perform ICS procedures for shipping vehicles entering European territory. Its greatest advantage is that it is independent of the port community.  In 2023/2024 the overhaul of customs systems (ICS version 2) will offer the opportunity to undertake a new M-customs V2 project, which will build on the proven technologies of Ci5. Frederic's versatility and experience will enable him to oversee this project while building his skills on the other solutions that MGI develops.