MGI's Port Community System solution
Ci5 allows you to better control and manage your supply chain. This PCS connects all the actors of a port, airport or hinterland territory in order to trace and manage their goods intelligently. These players in the supply chain, both public and private, gain in fluidity, traceability, predictability and competitiveness. The solution represents the new generation of Community Port System for a more efficient supply chain.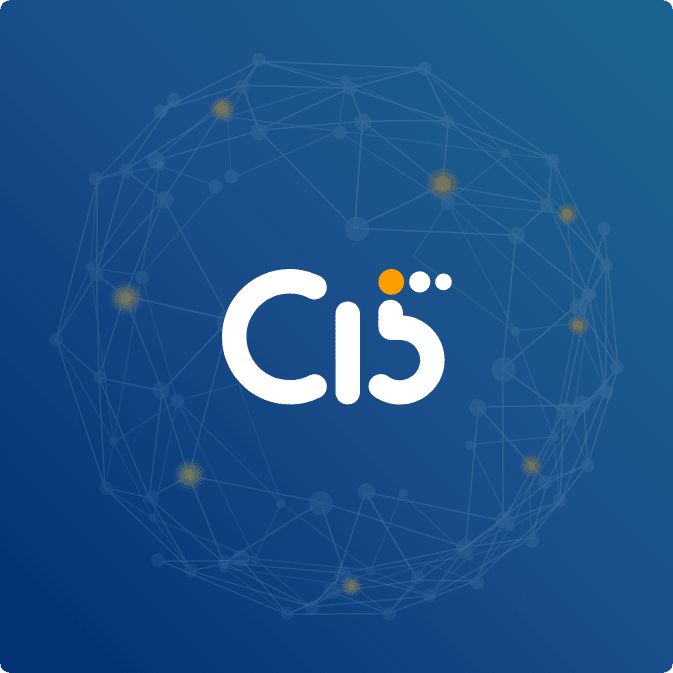 Solution
Discover
Ci5
By integrating new technologies and innovations from Big Data, IoT, Artificial Intelligence, smart container and blockchain to name a few, Ci5 allows you to better control and manage your supply chain. Ci5 represents the next generation of Ports Community System for a more efficient supply chain.
Flow
Traceability
Predictability
Visibility
Security
Reliability
Advice
Do you want to know more about

Ci5 ?
Functions
A multiple-services solution
Ci5 has "Core" functionalities that cover all the needs of supply chain actors. It enables all of the following import operations to be carried out (goods notification, unloading, customs clearance, terminal exit and even door-to-door tracking when the final destination is reached via an inland terminal connected to the solution). The follow-up of the material accounting is also automated thanks to Ci5. For exports, it allows you to secure dockings, track bookings (and their modifications), customs clearances (including ECS formalities), as well as their entry into the terminal and loading onto maritime vessels (tracking of bulk transport is also possible upstream of the entry of the goods into the terminal).
Da5 is the Business Intelligence service, connected to Ci5, allowing to combine, link and analyze data at any stage of the port supply chain.
The Bulk Management Service allows supply chain actors to manage and track the flow of unpackaged or stowed goods.
Stuffing and unstuffing service integrated into Ci5 enables the management and traceability of transported and deported goods.
Ci5's "DN/DSM" port duty service allows you to calculate the amounts due for the entry/exit of ships as well as the taxes inherent to your goods.
The Dangerous Goods Management Service enables the management and tracking of dangerous goods.
MGI Connect EDI allows you to interface different systems with our solutions in order to gain in productivity, to anticipate your operations or to avoid the re-entries and the errors which are linked to these last ones.
MGI Connect API allows to dynamically couple information systems with the solutions proposed by MGI in order to immediately obtain information or to directly integrate data without a communication platform.
Our Qualiopi-certified training team here at MGI will help you to get to grips with our solutions, offering a range of training courses tailored to your business.
Functions
Solutions designed for
all trades
Thanks to its varied and innovative services, Ci5 can meet all the needs of logistics players, whether private or public. Click on your business to access the details of your features and discover all the services that MGI offers...
Strengthening EDI connections
"The relationship between Geodis and MGI goes back a long way. We have been able to establish a close collaboration not only on national territory but on all the sites where MGI is present. Our collaboration has highlighted the value of digitalisation and has strengthened the EDI connections with many of our customers."
Patrick LIONS
GEODIS
Competence, availability and reactivity are the main qualities of this dynamic team
"I appealed to our partner MGI when setting up an EDI interface between the CI5 portal and our TMS tool dedicated to forwarding. At all stages of this project, from the initial study through to quotation, implementation, development, improvements and amendments, I received great support from the MGI teams, both in terms of the business relationship and technical support. Competence, availability and reactivity are the main qualities of this dynamic team that come to mind. My most demanding requests were heard and analysed, and alternative solutions were proposed if technical constraints were too great. We will undoubtedly have other projects in the future, given the preponderance of inter-system exchanges in today's world and their undeniable contribution to productivity in our industry. And I am confident that I can once again rely on this indispensable partner with peace of mind."
Charles Herbaux
DSV Air & Sea
Greater flexibility in hazardous declarations
"For more than 35 years in Marseille, MGI has been a key player in the transport of goods. As a freight forwarder and with an average of 9,000 TEU per year leaving our Port St Louis du Rhône site, it is impossible for us not to work with their CI5 software. In the transit for about fifteen years, I knew its predecessor AP+. Although already very powerful, the arrival of CI5 made it possible to move up a gear in the declaration of our containers. It is much more fun and easy to use because it is very intuitive. It also offers us greater flexibility in terms of dangerous declarations, for example. To sum up, CI5 has made our daily lives easier since its arrival."
Aurore TURRINI
LTM - Somaudex Logistics
LOGISTICS INTELLIGENCE PLATFORM
Do you know the other
services offered by MGI?
Thanks to the team of functional and technical experts, MGI has developed a wide range of offers in the fields of Port Community Systems, customs and authorities, data intelligence and process automation. More details below.
Resources
Discover our
latest news
A Port Community System (PCS) is a computerised plateform which allows the exchange of computerised data between the various private and public transport and logistics operators connected to the port. The Port Community System.