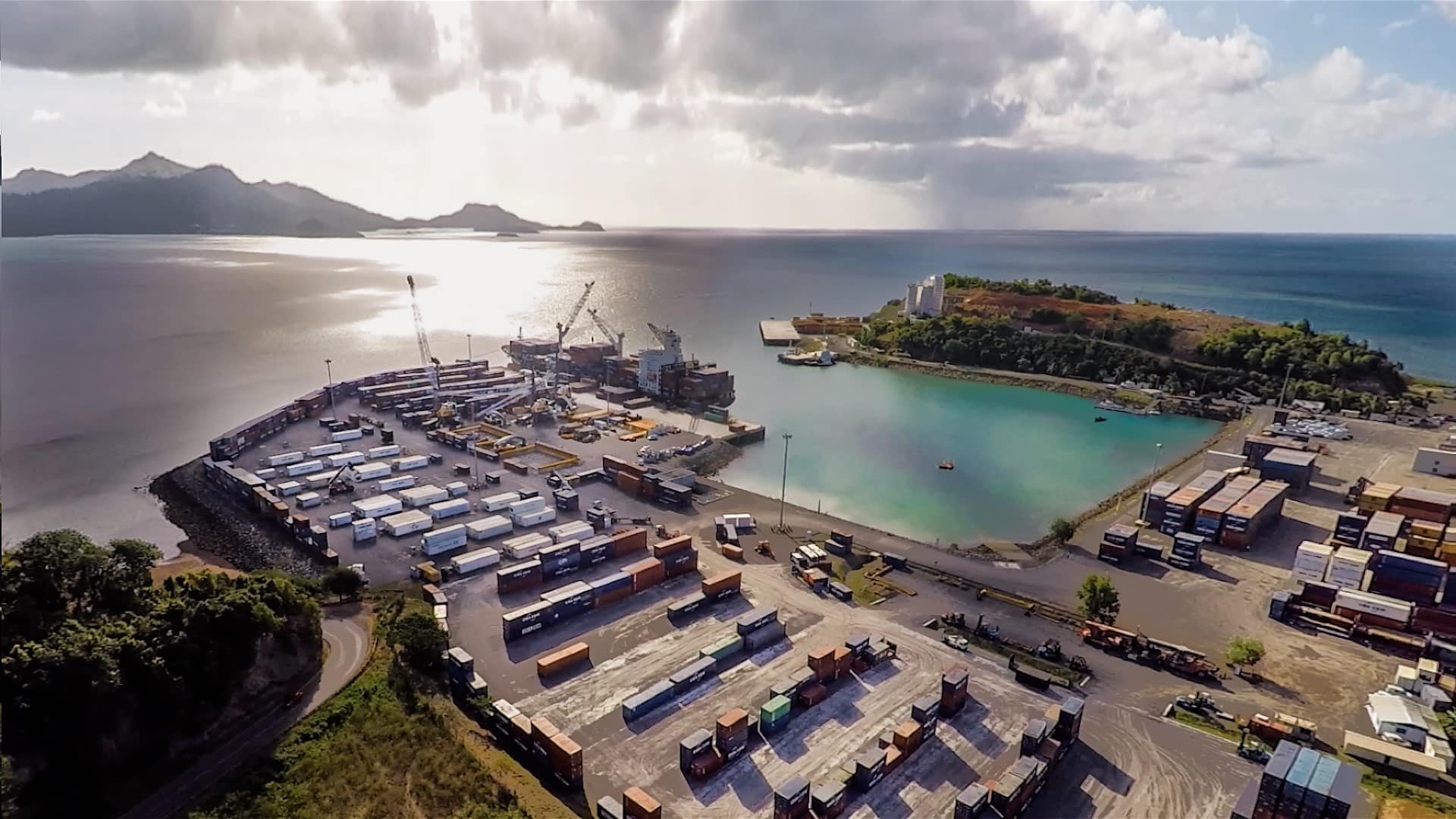 It's official, the Longoni port community in Mayotte is now connected to Ci5 and able to take advantage of the most comprehensive and innovative Port Community System and all it has to offer. For the port community's private and public stakeholders, it is another step towards becoming an environmentally friendly port, thanks to the dynamic partnership between MGI and ICM+.
Onsite training
January 1st was the official start date for processing all operations in Ci5, and today, its users are thrilled. For a smooth transition from the old AP+ system to Ci5, MGI brought a team to Mayotte to train over twenty people on site from 25 November to 5 December 2019.
Tailored support for stress-free use
After MGI's training, the port community computerisation company of Mayotte (ICM+ – société d'informatisation communautaire de Mayotte) took over and continued to help users for another two weeks. Support was provided to a hundred and fifty users and thirty-seven companies (freight forwarders, terminal operators, shipping agents and customs officials). The future Ci5 users got to grips with the new software and were trained in using the new functions. Satisfaction with the software program can be summed up in the words of its users:
– For one representative from the Mayotte customs office, "by connecting all the professionals of a port through this kind of port community tool, we're able to provide people with better goods tracking. We save time when doing searches and it facilitates our customs targeting work, since we have easier access to manifests."
– For Mr Abdoulatuf from the agency SIFA TRANSIT, "Ci5 has a great platform, and it's interactive too. We save time with less windows than AP+, despite a few problems getting started. We received in-depth training with excellent training instructors."
– According to an employee from the CMA-CGM agency in Mayotte, "After a few weeks of use, it's clear that Ci5 is practical, easy-to-use and accessible. Transmission is smooth for imports and it has lots of other advantages (the delivery order is simpler than with AP+). Ci5's modules meet our expectations when it comes to processing our export and import files, despite local problems with exports (GATE IN wait time)".
Ci5 is revolutionising the way information is shared
With Ci5, users now have access to much more user-centric functions, including personalised display preferences, predictive or intuitive text, simplified data searches, and a quick search engine for advanced searches. They also have modules that are more suited to their needs covering import and export goods processing. Ci5 is much more user-friendly than its predecessor, AP+, and uses industry jargon, such as 'booking' and 'manifest'. It also features brand new innovations to save operational time.
MGI and ICM+, working together to create a Smart Port
In the words of Mr Anli Lihadji, Director of ICM+, "January 1st 2020 is an important date in the life of SAS ICM+ and the port of Longoni in general since it marks the operational launch of the new Ci5 software in our port community, making Longoni one of the first French ports to use this cutting-edge software package. It has meant getting all the relevant players involved, including customs, the port authority, freight forwarders, shipping agents, terminal operators, port management and importers and I would like to acknowledge their dedication and determination since training began in late November 2019."
ICM+ and MGI began working together in 2011 with the arrival of ADSL broadband in Mayotte, and the signature of the first contract with AP+. Twelve years later, the Port of Longoni is continuing its transition towards a Smart Port model through this bold partnership with MGI and Ci5.
"I applaud the professionalism of our partner, ICM+, and the entire logistics community in Mayotte, in the way they handled the change," says Rémi Julien, President of the MGI Executive Board. "We are proud to welcome the port of Longoni into the Ci5 community and to serve them with the most comprehensive next-generation Port Community System".