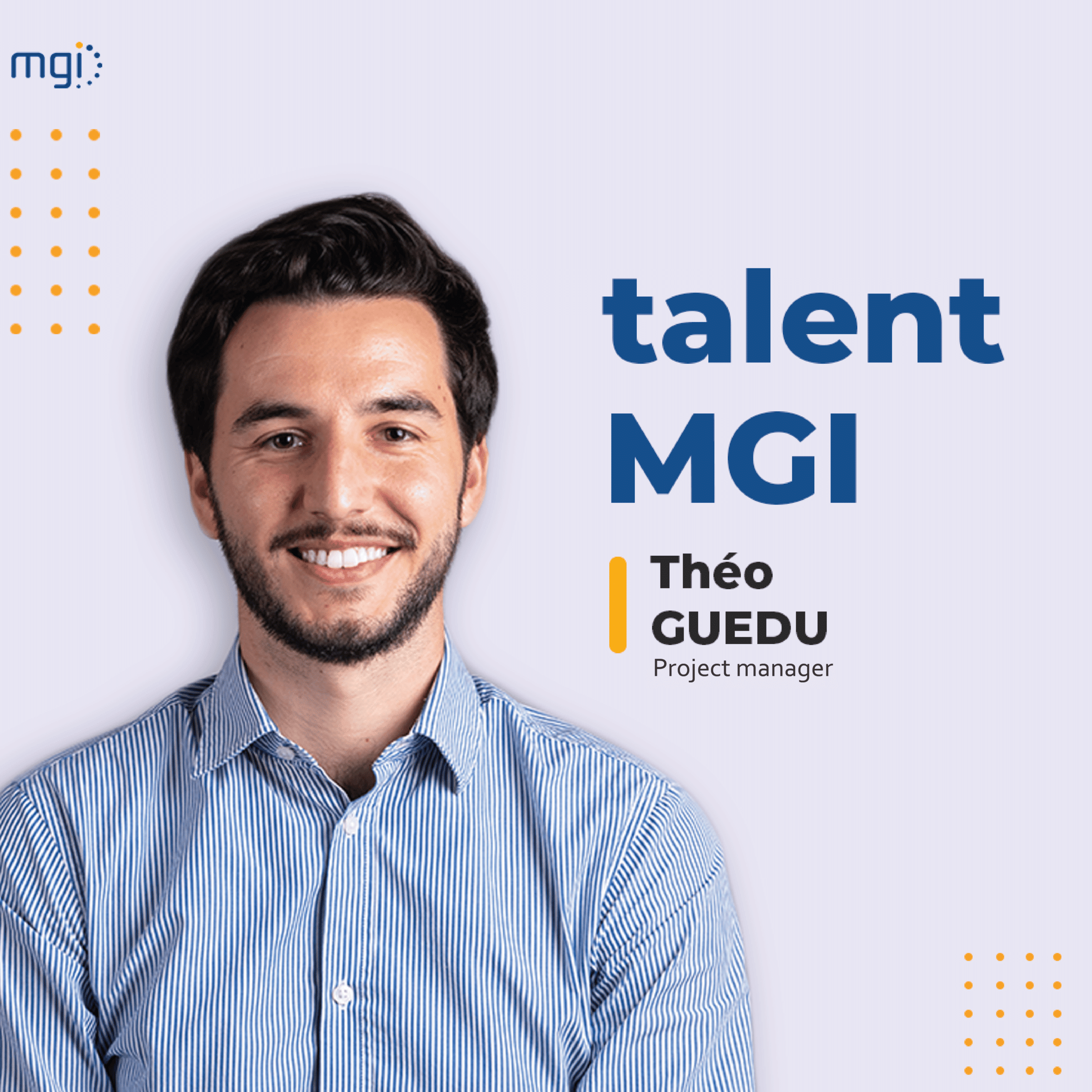 Théo Guedu is Innovation Project Manager at MGI. It's thanks to Théo and our Innovation Lab that MGI, one of Marseille's shining stars, is able to directly contribute to the performance and fluidity of French ports.
Work-study programme to permanent contract
It all began with a French BTS qualification in international trade, specialising in export/import. Theo then continued his studies with a vocational bachelor's degree in management and maritime transport law, doing his end-of-year 6-month work placement at MGI in 2018, in the user support department. During the placement, he applied his experience to various activities in the shipping industry.
After obtaining his bachelor's degree, he started the first year of a master's in transport and logistics, continuing with a work placement in the MGI support department. Théo was therefore with us when Ci5 was launched. "I was here for the switch from AP+ to Ci5 in October 2018. It was a rewarding experience that I learnt a lot from," says Theo.
Théo is open-minded and loves new challenges, and was looking for a change. He joined the innovation department for the second year of his master's work placement as Assistant Innovation Project Manager. On completing his master's degree, Théo was hired as Innovation Project Manager on a permanent basis.
"I'm inquisitive and drawn to new technology, so I decided to go into innovation and learn more about it," says Théo Guedu
Théo has now been with MGI for almost 4 years and is really enjoying it. "It's a small company and there's a good sense of unity between staff and a great spirit of teamwork, sharing and mutual support," says Théo.
The Innovation Project Manager role at MGI
The first responsibility of the Innovation Project Manager is to monitor technical and functional developments in the market. They collect as much information as possible through the press, webinars, conferences and the web, and need to be able to understand how the ecosystem is developing in order to design new solutions.
Théo has also taken over a project under development, CHANNEL 5.
The goal of this project is to integrate data into an Artificial Intelligence (AI) engine while taking into account activity-based rules to assess whether operations are under control or disrupted, and which players are affected. Théo and the whole innovation team are actively working on this service, with the aim of launching before the end of 2022.